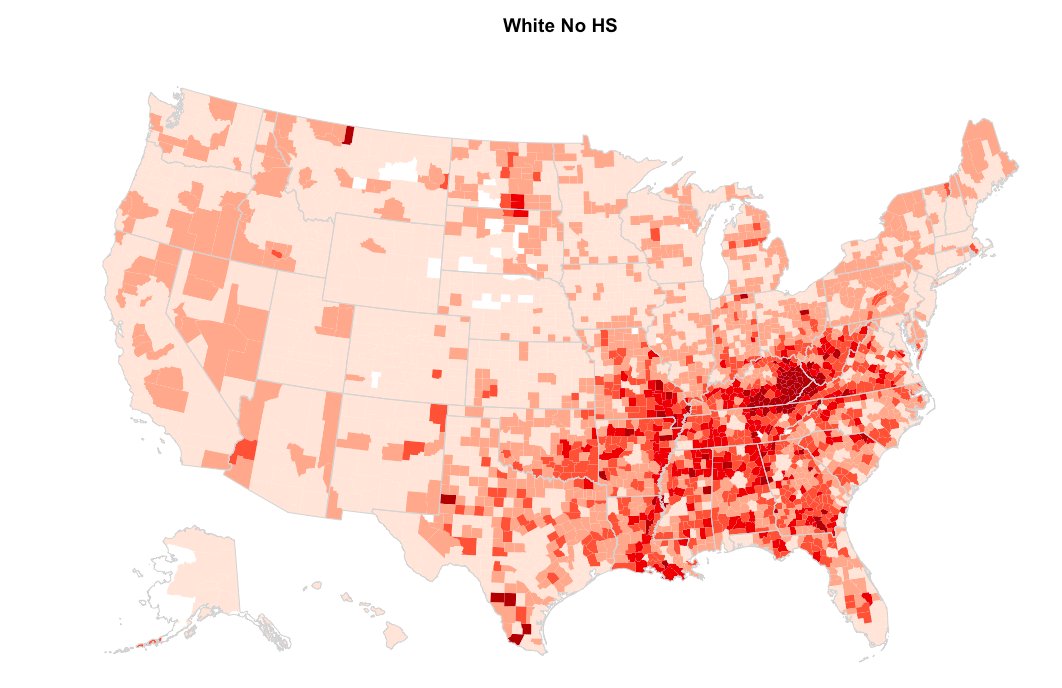 This map shows that the areas with the greatest Trump support have the highest rate of white high school dropouts. The typical white reaction to this, I'm sure, is, "Yuck, I don't want to vote for him because stupid people like him."
Of course, when another low IQ population--blacks--love a candidate, then so do many whites. It goes without saying that blacks love Obama, and for reasons that are mystifying, they even love Hillary. No one ever says, "Yuck, I don't want to vote for Obama because so many stupid people (i.e., blacks) like him."
This suggests that in 2016 the American scum of the earth are humble white folks. They are American untouchables. I recently talked to a white Appalachian who managed to get out of the holler and earn himself a PhD. (Okay, it was in sociology, so not that big of deal.) He was a Marxist who probably cries himself to sleep every night over the plight of poor black folks while his cousins are addicted to meth. He told me that he considered his people to be Indian genocidalists. He needs someone to tell him he has been duped by the White Man into thinking that he's no good. That he's trash. That he's a nigger.